BETH AND IAN'S EVENING WEDDING RECEPTION – LAKE VYRNWY HOTEL
This was a super wedding to photograph! Beth and Ian got married in the day and I photographed their evening reception at the Lake Vyrnwy Hotel. It is my first time to this wonderful venue as a Lake Vyrnwy Hotel Wedding Photographer.
Beth is a personal trainer and dance teacher. Unknown to Ian, Beth had choreographed a couple of dance routines with one of her classes. The ladies were invited as guests and to kick off  the evening celebrations they performed a dance routine!
Beth joined in for the next song which was just ace to capture!
After a cracking start to the evening celebrations, everyone continued to have a smashing evening! Beth and Ian's friends made a superhero photo booth for them which looked ace and attracted many guests. Their wedding cake fitted in with their theme too!
Beth and Ian had told all their guests there was no way they were doing a first dance either, but the surprises continued to come and they danced to "Dirty Dancing" that evening which was very entertaining! I loved their huour as Beth went to lift Ian as Patrick Swayze does in the famous film!
After the "unofficial" first dance I took Beth and Ian outside for a few portraits in the rain to finish off the coverage of a super evening! Wishing you a life time of happiness together Beth and Ian and thank you for asking me to be your Lake Vyrnwy Hotel Wedding photographerI
To view some more Welsh Weddings please click here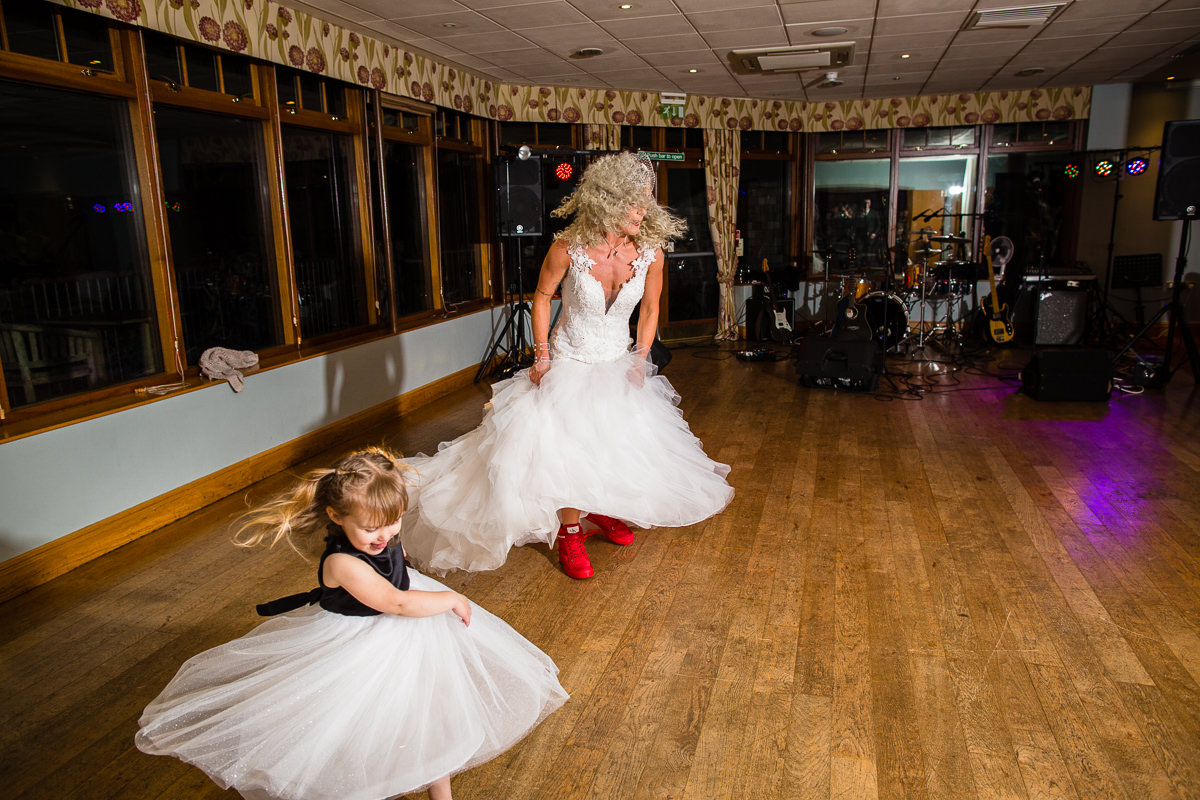 A few hand-selected posts that you may enjoy...
Annabel and Luke's Maypole Tipi Wedding was due to happen in June this year but sadly like everything else in the world at the moment due to Corona Virus it was not meant to be! However with government guidelines starting to slightly ease, it was incredible to receive...
I did a family shoot in the Summer last year for the Shaw family (click here to have a gander!) - who won my competition that I ran on Facebook.  Other family members saw the photos from the shoot, which then triggered some thoughts Nanna wanted to do a shoot on a...
Charlotte Giddings is a Wedding Photographer in Shropshire, Cheshire, and Wales.  She is a recommended photographer at  Shropshire Wedding venues: Combermere Abbey, Iscoyd Park and Soulton Hall